When evaluating candidates for hiring, training, and performance review, HR professionals appreciate having as much information as possible; including results from employment testing. Using valid tests can result in hiring applicants with better qualifications, while their improper use can reduce productivity, contribute to turnover, and expose the employer to legal liability. 
There are many choices for the type of test that organizations can use to select employees. The first step in implementing a successful employment testing program is to understand how assessments relate to your objectives and the job's requirements. This information is used as the basis for developing targeted assessments.
TESTING ADVANTAGES
CRI offers custom assessments for common job types such as sales people, technical workers (such as software developers), retail staff, and executive roles. Each test focuses on the critical tasks for a given role. The questions require candidates to demonstrate the knowledge, skills, and abilities necessary to perform the job's tasks effectively. Important components of these tests are highlighted below.
COGNITIVE TESTING
The mental aptitude component of CRI assessments measure a variety of mental abilities including verbal skill, mathematics, and reading comprehension. These have been shown to be reliable predictors of job performance and are used frequently in making selection decisions for many jobs.
BEHAVIORAL TESTING
Behavioral, or personality testing components are also included in CRI assessments and frequently used as indicators of future job performance. For example, studies show that conscientiousness is highly correlated with broad success in multiple types of jobs. Depending on the specific job, some personality predictors can also provide useful insight into a candidate's suitability. 
JOB REQUIREMENTS
Job-knowledge assessment is useful when candidates must already possess a body of knowledge prior to job entry. Job knowledge tests are not appropriate to use in situations where candidates will be trained after selection or on the job. This is often supplemented with questions and written feedback during the interview portion of the hiring process.
CRI assessments also evaluate the candidate from multiple perspectives to provide employers with a deeper understanding of the applicant's potential. Besides job-knowledge, let's look at the other factors that CRI measures to provide reliable testing results.
VALIDITY TESTING
For an assessment to be valid, it must provide consistent, dependable results. Validity refers to how accurately the assessment measures whether the results accurately indicate how effectively an employee will actually perform once they are hired for the job. 
Inappropriate or irrelevant questions degrade the integrity and reliability of the results, which is why it's important to use a test with a verifiable track record of success. CRI has over sixty years of experience providing valuable personnel insights to organizations of all sizes. Furthermore, our evaluators are well-trained to get the most out of the assessment process.
BACKGROUND ASSESSMENT
The interview is an important opportunity to collect biographical data to get an idea of an applicant's background, past accomplishments, and personal interests. The idea is that the best predictor of future performance is past performance. Candidates can be asked about past experience with situations similar to those they will encounter on the job. CRI assessments provide robust interview suggestions to probe the candidate during this part of the hiring process, which are based on their assessment results.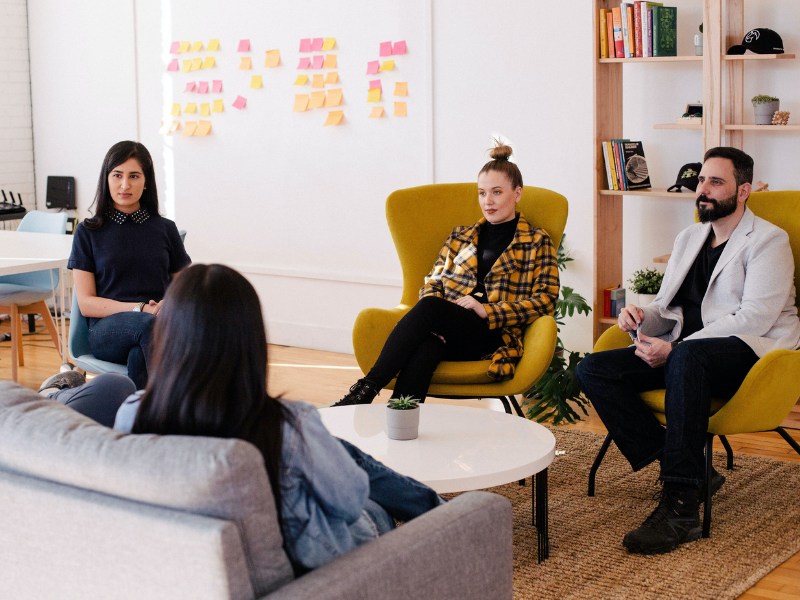 TESTING VULNERABILITIES
In order to get the most out of testing, it's important to be aware of the most common pitfalls encountered with testing. Validity testing and longevity provide strong assurances of the assessment results, but there are three other factors that must be considered when implementing employment assessments in your organization's hiring process.
ADVERSE IMPACT
The test must account for adverse impacts, meaning any bias against protected groups when compared with the majority group. Furthermore, some assessments can be prohibitively expensive to develop, administer, and interpret.
APPLICANT REACTION
Everything an organization does in the employee selection process gives candidates an impression how the organization does business. Assessments that are viewed more favorably by applicants tend to be those that are perceived as being more relevant to the job. This is why it's important to have customized testing and results.
CONCLUSION
By understanding your organization's needs and the benefits of employment assessment, it is possible to determine which test will provide the greatest advantage. Contact a representative at CRI today to try an assessment and experience the tremendous benefits it can have on your organization's hiring process.