The month of June is a time of celebration, marked by weddings, family gatherings, and the arrival of the summer solstice. However, amidst these festivities, it's crucial not to overlook the importance of evaluating your business' progress.
As the halfway point of the US calendar year, June presents an excellent opportunity for assessment. Are you on track to achieve your goals for 2023?
At CRI, we offer various methods to ensure your organization is moving in the right direction. One often neglected approach is benchmarking your employees' performance.
Benchmarking
The first step in benchmarking is to identify the top performers in each job category within your company. By recognizing and understanding the strengths of your current employees, you can effectively hire and train future professionals. This forms the foundation for evaluating the potential success of other candidates.
Without this foundation, companies lack the ability to compare candidates' assessments to those of existing employees. At CRI, each assessment we provide utilizes a benchmark that allows ready comarison of the scores against those required for success in the role.
Once you have identified and tested your top performers, a range of benefits become available, including training opportunities, criteria for determining raises or rewards, mentorship possibilities and more.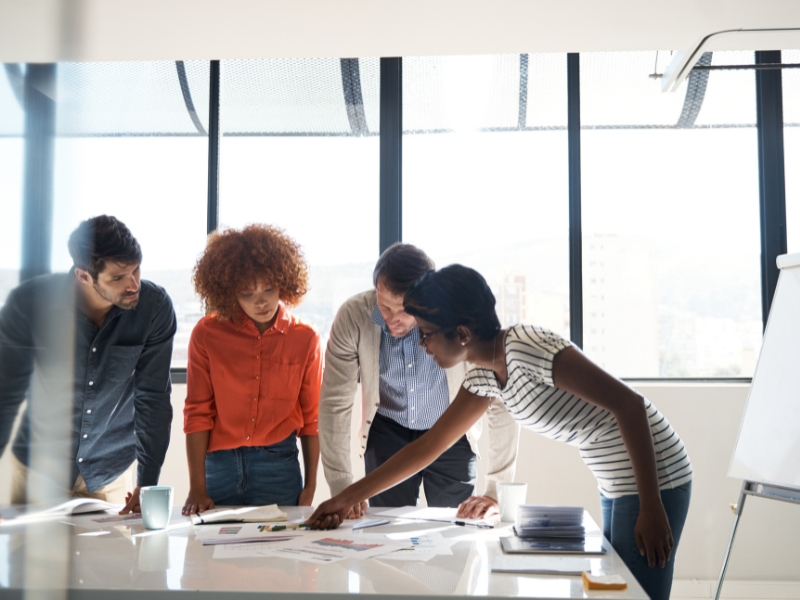 Training Opportunities
While some aspects of employee performance may be evident, it is not always easy to identify their specific strengths and weaknesses. CRI's assessments and the resulting benchmarks eliminate the guesswork. In-depth analysis reveals areas where employees may benefit from coaching or take on additional responsibilities.
Implementing this information can prevent employees from experiencing negative outcomes such as burnout or boredom due to lack of challenge.
High turnover rates and underutilized talent both contribute to organizational struggles. By addressing these issues proactively, you can create a positive end-of-year experience for everyone involved.
Selecting High-Quality Candidates
Once the assessment scores of each employee are plotted, they are statistically analyzed as a group. This analysis reveals common traits among the members, serving as benchmarks for each job category.
With these benchmarks in place, employers can easily compare an applicant's assessment to those of current employees. Instead of relying solely on interviews, you can make more accurate predictions regarding how candidates will perform in their roles.
This streamlined process reduces the length of the applicant selection process and serves as a tool for mitigating potential legal issues.
Database Access
If benchmarking your current employees directly is not feasible for your company, CRI offers an alternative solution. Through administering over four million assessments over the years, we have compiled an invaluable database of benchmarks.
These benchmarks represent a wide range of industries and hundreds of different businesses. The scores of top performers in various roles have helped create precise benchmarks for positions spanning from entry level operations to executive leadership.
Actionable Insight
Obtaining benchmarks has never been easier, thanks to CRI's available assessments and comprehensive database. Moreover, our extensive experience in helping businesses succeed ensures that implementing the data you receive is a seamless process.
From taking assessments to confidently hiring new employees, CRI is here to assist you in benchmarking your human resources and gaining a clear vision of your company's trajectory this year. Contact us today to embark on this important journey.